Happy Diwali from Simply Thrive Therapeutic Associates!
For many of us in the Indian community, Diwali is the most celebrated time of the year.  A beautiful holiday with colorful festivities, glowing our homes and our hearts.  It is a time in the year bringing our community closer together, gathering in temples, with our friends and our families.  We pray and wish everyone a prosperous New Year.
However, 2020 Diwali may look a little different for those who celebrate this holiday.  There's a sense of sadness in the air and anxiousness as people try to figure out how to make this celebration just as special as other years.  I know for our family, it saddens me not to be around certain loved ones and gather with friends for a Diwali party like we typically do.  
And as we continue this year, our country will have to get creative with how to celebrate even other special holidays coming up.  We'll have more heart ache and yearning for celebration with the people we care about.  Here are some ideas to help with Diwali this year.
1. I can't say it enough…gratitude, gratitude, gratitude.  It has definitely been my go to this year.  Why gratitude?  It has the ability to get us out of thoughts that do not serve us well and tap into an understanding and thinking that can help us cope through the moment.  It helps us understand what is okay and well.  We need that, especially during this time of the year.  Gratitude can create new experiences for us and allow us to get creative with how we celebrate, giving us the strength and wisdom to make the healthier choice this year and still enjoying the holiday.
2. Being tender with ourselves and others this year.  It's been a tough road.  Sadness, grief, and disappointment are all understandable, but it does not mean we have to spend most of our day in these emotions.  Words of encouragement and expressing kindness and compassion towards the self and others can be so valuable in anyone's life right now.  
3. Celebrate!  For Diwali, make the rangolis, light the diyas, say the prayers, even if it is alone or with your immediate family (gratitude for what is possible).  Maybe read stories about the holiday or use the time to learn a little but more about the traditions.  Maybe even explore recipes on how to make those traditional foods.  Pick up the phone, and video chat with the ones you love and want to wish a much better year (remember, we could not even do that until a few years ago).  Staying engaged in the present with these activities serves us well and continues to keep our traditions (or maybe setting new ones) going in 2020.  
Dhanteras (an auspicious day during the Diwali celebrations) is a day of celebrating wealth/prosperity.  I feel that this year has brought on a whole new meaning the word Dhan for me.  We have seen so many suffer job losses; being let go or having to make career sacrifices for the family.  Physical health and mental health have a cost too.  So this year speaks a little differently to me.  Maybe taking a step back and thinking about our values and what is truly meaningful to us can help shape how we live the next year to come with COVID. 
To all of those out there that celebrate, we wish you a very Happy Diwali!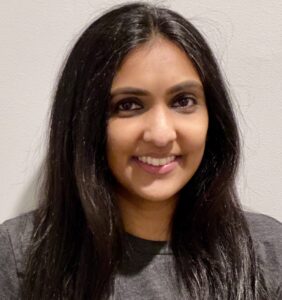 Kajal Patel, MSW, LCSW
Mental Health Therapist