Life and Business Coaching can be very helpful for those with a single issue or as an add-on to therapy.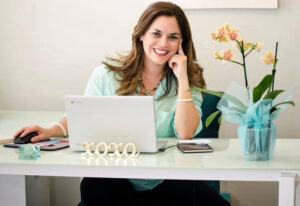 Meet Socary Rodriguez, our Certified Life Transitions Coach.
Life coaching consists of
Core Energy Coaching 1:1
Education
Assessments
Accountability Partner
Business Coaching Consists of
Core Energy Business Coaching 1:1
Education
Assessments
Accountability Partner
Mentorship
Many healthy people seek the services of both therapists and certified life coaches.
Coaches work with clients that are functional but want to be optimal.
Coaches team up with clients and hold them accountable.
With the guidance of a coach, results driven professionals will get measurable results such as key performance indicators and specific behavioral outcomes and goals.
As a core energy coach, we guide clients to tap into their inner purpose and passion, and connect with their outer goals and tasks to bring sustainable results.
Bring awareness of client's blind spots, so that they can breakthrough and accomplish their goals.
Educate clients on self leadership, goal setting, 7 levels of energy, time management, emotional intelligence, dynamic communication, etc…
Coaches approach is short term… Minimum 3 months and maximum a year.  When it comes to coaching, a client typically signs on for a certain timeframe—say, six months or a year—during which the coach will support him in reaching a specific goal or making a specific change.
The Core Energy Coach guides the coaching process and ask specific questions to clients to find their own answers and the solutions to their problems.
Core Energy Coaching Research Paper- Research Article
---
Difference between Coach, Mentor, Consultant
Mentor role is basically a role model for the client… It is the been there done  that approach. I can tell them what I've done in my business and what has worked and what has not worked…
Consultant Role- Consultants come with an agenda, analyze the business, give them personalized strategies, deliver and they are out.  Consultants are not part of the process of growth.. Does it make sense?
I am a Business Coach and Mentor…  I offer to:
Educate clients on self leadership, goal setting, 7 levels of energy, time management, emotional intelligence, dynamic communication, Creating business plans, etc…
Clarifying and achieving personal and professional goals
Working to improve communication skills
Achieving a work/life balance
Serve as accountability partner
When to see a Coach and/or Mentor?
Coaching is for you if are looking for help with an immediate problem such as:
1.     Dealing with a relationship issue with self or others (Inner Fears, Inner Limiting Beliefs, Breakup, Divorce, Co-parenting, relationship conflict)
2.     Looking for direct feedback and advice about issue (give an example)- As certified coaches, we don't give advice… We believe that the client has all the answers within them, we guide them to get to the answers to their questions.
3.     Starting a business or some looking to advance in a career- Business Coaching or Mentorship
4.    Training, Self-Leadership Assessments…  (Energy Leadership Index for Individuals and Businesses- https://www.ipeccoaching.com/energy-leadership-index), 360
When to see a Therapist?
Coaching is not a fit if you are looking for help with a chronic mental health condition, are in crisis due to a mental health disorder, if you are currently suicidal, or in a domestic violence situation