Looking Forward During a Disappointing COVID Fall
Fall is a time of change. The leaves turn from green to gold and red. Nights become longer; days shorter. In a few weeks the clocks fall back. It'll be dark by 5:00PM. As we adjust to cooler temperatures and less daylight will mean more time indoors. Add to these seasonal changes are restrictions brought about by the COVID virus causing businesses to close early and events not open to the public.
This fall may not look the way you want it to. AND we can pose the question: How can we make the most of our situation? How can we take care of ourselves as a prioirty?
School is in full swing with many kids participating in a virtual school setting at home. Parents often assume the role of teacher at the end of their work days leaving little time for themselves. Individuals who live alone may feel disconnected from everyone. This may lead to feelings of depression or anxiety.  It can be hard to have things to look forward to. Typically we'd have sports, concerts, community events and even going to stores to browse. How can we look forward to this fall when it can feel so boring?
List activities you're looking forward to doing: family dinners, holiday celebrations, seasonal foods (pumpkin spice anything), carving pumpkins, football games, facetiming relatives.
Identify something to look forward to daily. You can begin with your five senses: sight, hearing, touch, taste and smell. May I suggest mint if you need a pick me up or lavender if you are feeling frazzled. Fuzzy blankets and warm fires can be very soothing. And of course, fall is time for pumpkin spice everything.
Consider new hobbies and activities. Thinking about learning a new skill? Want to learn a new art technique? Now is a great time to start. Consider crocheting, painting or puzzles. Start a new strategy game. Take up woodworking or repurpose a piece of furniture. Rearrange your room or closet. The possibilities are endless.
Plan your next vacation. Dream big and have fun. Want to go on a Disney cruise? Or is a ski vacation more up your alley? What specials might be available in the next few months? Imagine future vacations and talk about them with your friends and family.
Reframe it. That is, change your focus from seeing what we can't do to what we can do. For example, some of us may feel fortunate to be spending more time with family and doing things with our kids; others to be able to work right now. Our current circumstances are temporary. Switching our focus from negative to a more positive outlook can help. In the past you may have wished for time to tackle those home projects you couldn't get to. Do any come to mind?
If you are stuck in your head and feeling down, it's time to move! Exercise releases endorphins that help us feel good. It's nature's antidepressant. People whose energy runs low are struggling with COVID restrictions such as being stuck at home will benefit from adding some form of stimulation EVERY DAY. Getting up and out of the house will make you feel better.
If you feel overwhelmed or tightly wound, practice yoga and deep breathing. YouTube has a plethora of videos and Simply Thrive's therapist Kajal Patel recommends these routines. https://www.youtube.com/watch?v=950wfzpPTa4
These are just a few ideas to get you thinking. What other ideas can you think of? Please comment and let us know.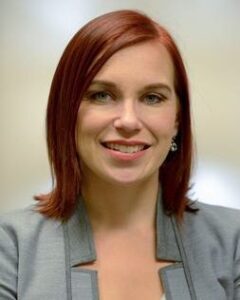 Tina Kinnan, MRC, LCMHC
Owner | Mental Health Therapist