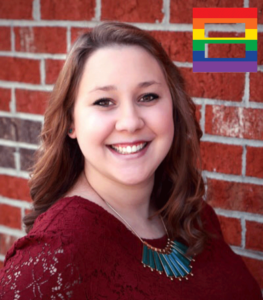 Licensed Marriage and Family Therapist
Child | Couples | Individuals | Families | LQBTQIA+
TFCBT | Gottman |Play Therapy |EFT
Contact
P: 919.636.0762 or
E: chelsea@simplythrivetherapy.com
My focus as a clinician is to work collaboratively with my clients toward their personal goals, honoring each client's unique experiences and background. I work with my clients from many different modalities, focusing on increasing awareness of values, beliefs, and perceptions, and how these impact a person's relationships and behavior. I believe our past experiences can create emotional injuries which often affect our current relationships and our perceptions of yourself. I help clients to explore these experiences in a safe and supportive way, and find comfort in their resiliency, strength, and ability to affect change in their current life. My goal is to make my clients feel safe and accepted, and create a therapeutic relationship that is effective and elicits a positive experience. I work with clients of all ages, and on a variety of different issues. I have specific experience working with families transitioning through divorce, with issues such as co-parenting and child adjustment through marital dissolution.
Other treatment areas include child and adult anxiety, depression, gender identity and sexuality, child and adult PTSD and trauma, child and adolescent behavioral problems, relationship problems and dissolution/divorce, infidelity, co-parenting and parenting skills, grief and loss, and ADD/ADHD. I have additional specific training in Trauma-Focused Cognitive-Behavioral Therapy (TF-CBT), and a variety of approaches to couples counseling. I am an affirming provider who has over 5 years experiencing working with the LGBTQIA+ population, and highly value this work.
I provide individual, couple, and family counseling using systemic and family-centered approaches. I often implement play therapy techniques when working with young children, and believe in taking a filial approach, including parents and caretakers in this treatment.
I am a Licensed Marriage and Family Therapist, and received my Master's Degree in Marriage and Family Therapy from Syracuse University and my Bachelor's Degree in Psychology with a minor in Family Studies from James Madison University. I am a rostered clinician in Trauma-Focused Cognitive Behavioral Therapy (TF-CBT) with the North Carolina Child Treatment Program (NC-CTP).