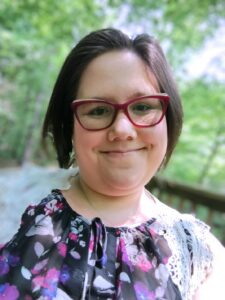 Mental Health Therapist
Cary Office (1240 building, suite 203)
Aetna, Cigna, BCBS (not marketplace), Self-Pay
Adults | Couples | Cognitive Behavioral Therapy (CBT) | Motivational Interviewing (MI) |
Mindfulness | Guided Meditation | Conflict Management | Anxiety | Depression | Mood
Disorders | PTSD/Trauma | Coping Skills | Communication | Self-care | Self-esteem | Life
Stressors | Life Goals and Values | Cultural, gender, & orientation inclusivity | Certified in CBT and Divorce Mediation
Contact
P: 919.636.0762
E: [email protected]
Hi there and welcome!
I'm Christina Dungan and I look forward to working with you on your therapeutic journey. I am a Licensed Clinical Social Work Associate, recently completing my Master's degree in Social Work at the University of Akron in Ohio. I also have a BA and AA in Psychology and certificates in Cognitive Behavioral Therapy and Divorce Mediation, also in Ohio. I have worked in the mental health field over the last seven years and have had the opportunity to work with many individuals on all walks of life. I primarily work with adults, in individual and group settings, across a multitude of diagnoses.
My goal in working with you in therapy is to create a warm, welcoming, and non-judgmental space where you feel comfortable to discuss your needs. I am analytical in assessing needs and assisting you in understanding mental health symptoms. I'm a big believer that you should know and understand your diagnosis to help manage symptoms in your daily life. I also focus on promoting effective communication, healthy boundaries, self-care, coping skills, and building positive relationships. I primarily utilize a CBT modality, but have experience using others as well. Interventions will be discussed mutually in therapy, ensuring it is the best fit for each individual.
I hope to empower you, meeting you where you are, and helping you on your journey. Again, welcome; I look forward to meeting you!