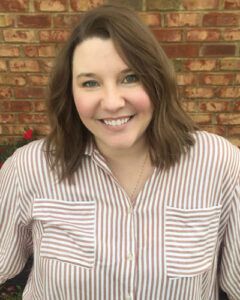 Mackenzie Almond, MA, QP, LPCA
Mental Health Therapist
Adults | Teens | Anxiety | Panic Attacks | Depression | Mood Disorders | Personality Disorders | Dissociative Disorders | Trauma and PTSD | Self-Harming/NSSI Behaviors | Suicidality | Grief | Bipolar Disorders | Stress
Contact
P: 919-636-0762
E:Mackenzie@simplythrivetherapy.com
I work with adults and teens (ages 12+) experiencing anxiety, panic attacks, depression, mood disorders, personality disorders, dissociative disorders, trauma and PTSD, self-harming/NSSI behaviors, suicidality, grief, bipolar disorders, and stress.
Modalities of therapy utilized: DBT, CBT, MI
I view the therapy experience as a partnership between counselor and individual. My philosophy is that therapy was never meant to be a "one size fits all" practice, but rather tailored to your needs in this moment. I don't believe that "this is just the way it is" or "life will always be this way" because these types of beliefs prevent individuals from living a whole, meaningful, and fulfilling life. Whether it is depression, anxiety, troubling emotions, unstable relationships, etc. or if you are stuck, trying to pull yourself up out of the dark hole, therapy can help guide your way. Through the use of Cognitive Behavioral Therapy and Dialectical Behavioral Therapy, I can teach you how to cope with the heaviness of life's burdens or the small things adding up to a larger problem right now. With the right skills to better manage your emotions, reduce distress, and develop meaningful relationships, you can find your way to living the life you want to live. Whether it's walking beside you on your journey or sitting with you in the toughest of times, I want you to know that you are not alone. Let me help you help yourself.