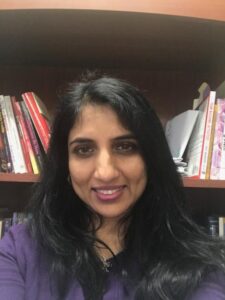 Mala Ross, MSW, LCSW
Mental Health Therapist
Children | Teens | Adults | Families | Couples
Areas of expertise: Childhood Disorders, Trauma , Family Parenting, Depression, Anxiety
Dialectical Behavioral Therapy | Family Centered Treatment | Acceptance and Commitment Therapy | Trauma/PTSD | Borderline Personality Disorders | Family and Couples | Childhood Disorders | Anxiety Related Disorders | Depression
Contact
P: 919.636.0762 or
E: mala@simplythrivetherapy.com
I am a licensed clinical social worker. I have been in the field of mental health for almost twenty years. I obtained my Bachelor's degree in Psychology from Brooklyn College (CUNY) in 1993 and my Master's in Social Work from New York University in 1999.   I have worked in New York, Florida and since 2010 in North Carolina.
My first real job in mental health was as a social worker in a nursing home. I later worked with foster children and conducted home visits. I spent many years working with children and families both in home settings and in office settings. I have also spent time working with homeless single mothers, adults who have chronic illnesses and adolescents. I am certified in Family Centered Treatment and was intensively trained in Dialectical Behavioral Therapy as well as Acceptance and Commitment Therapy and Prolonged Exposure Trauma Treatment. I am also currently a Board Member of NAMI Board of Wake County.
My approach is to first get to know you as a person. I am not the expert in your life and in order to assist you, I must be able to first know what it is like to be you. After this has occurred, then we can collaborate on what will be most effective for you in order for you to be able to experience the joys of your life and to be able to ride our any waves of struggle you may have. I believe that feeling connected to something or someone in essential to every being and use aspects of Emotionally Focused Therapy as well as Acceptance and Commitment Therapy to assist in doing so. I also have worked extensively with people who have experienced trauma and have found success using this approach with those who have experienced trauma.