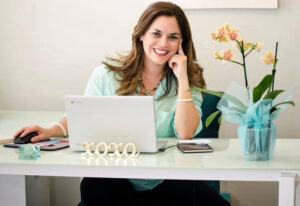 Socary Rodriguez, MBA, CPC, ELI-MP
Certified Life Transitions Coach
Women| Entrepreneurs | Teenagers
Divorce | Career Dissatisfaction |Depression | Anxiety
Contact
P: 919.636.0762 or
E: socary@simplythrivetherapy.com
I am a certified life transition coach, mentor, educator, and accountability partner.  I work with women (English and Spanish speaking) that are going through major transitions in life and guide them to remember their courage, self-worth, and joy!
If you are going through a divorce, not happy in your personal relationships, at a job you are not satisfied with and want to find your passion, or perhaps have challenges as a mom, I am here to support you.  On the other hand, if you are an entrepreneur and feel you are at a crossroad and encountering serious challenges in your business journey, I am here to support you too.
I have an MBA (Masters in Business Administration) and am trained with IPEC (Institute of Professional Excellence in Coaching).  Throughout my varied background, the constants have been my optimistic approach and desire to make a difference. As an entrepreneur of a healthcare recruiting business, my passion was to find my clients their dream job.  As a contracting officer for Veterans Affairs, my passion was to award contracts to small businesses to provide better outpatient health care services to our veterans.
As a Certified Life Transitions Coach, I help my clients tap into their inner purpose and passion and connect it with outer goals and tasks to bring sustainable results.   I will teach you the necessary mindset tools to overcome daily challenges, and will be your accountability partner in your personal development journey. I use a blend of compassion, boldness and intuition, and love transforming my clients from a place of hesitation to a more positive and confident self.
Coaching and counseling differ in that coaching is specific to one particular problem you are having and is solution focused.
Coaches focus on dealing with the issue at hand and creating concrete and specific solutions to that issue.
Coaches do NOT diagnosis or treat mental health disorders.
Although life coaches and therapists occasionally help clients with similar problems, their work is not the same. In order to get the right kind of professional expertise, it is crucial to know which kind of support will serve you best.