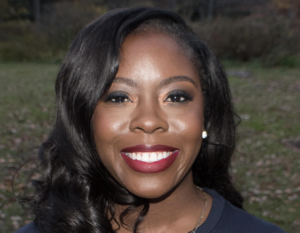 Courtney Evans
Mental Health Therapist
Cary Office
Aetna, Cigna, BCBS (not marketplace), Self-Pay
Adults | Anxiety | Shame and Guilt | Substance Abuse | Self-Esteem | Coping Skills | Cognitive Behavioral Therapy (CBT) | Motivational Interviewing (MI) | Solution Focused Therapy (SFT) | Person Centered Therapy | Depression | Life Goals and Values | Relationship Difficulties | Stress | Women's Trauma | Childhood Trauma | Communication | Positive Psychology
Contact
P: 919-636-0762
E: [email protected]
Hi, my name is Courtney Evans, nice to meet you! I am a Licensed Clinical Mental Health Counselor and Licensed Clinical Abuse Specialist-Associate with over 3 years of experience working as a psychotherapist. I have worked with clients ranging from anxiety, depression, self-esteem issues, relationship issues, family dynamic distresses, poor communication styles, women's trauma, substance abuse, and shame/guilt.
My counseling style is warm, vibrant, and interactive. I want to provide the best level of care to my clients and also provide a challenge in helping you be the person you want to be. Sometimes we need a little tweaking in our daily routines to get us back on track. I realize that in life we get overwhelmed by situations that are unexpected and out of our control and my job is to teach you ways on how to be present and work on things that are manageable for you. My approach combines cognitive- behavior, motivational interviewing, solution-focused, humanistic, and psychodynamic counseling. I tailor the approach specific to your needs.
It takes a great deal of courage to seek professional help and even more courage to implement change. I applaud you for taking this next step to make that change that'll lead you to a more happier and fulfilling life. Thank you for helping you! I look forward to working with you.
Remember this … "The best way out is always through" – Robert Frost