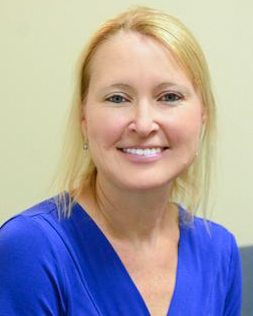 Mental Health Therapist
Cary Office
Aetna, Cigna, BCBS (not marketplace), United Healthcare, Tricare, Self-Pay
Teens | Adults | Couples
CBT | Conflict Resolution | Sexual Addiction | Anxiety | Depression
Contact:
P: 919.906.3823
E: [email protected]
Additional Areas of Focus:
Bereavement/Grief
DBT
Family Conflict
Life Stressors
Premarital Counseling
Self-Esteem
Solution-Focused Therapy
I work with teens and adults who recognize the need to make changes in their lives and who are motivated to take the next step. When you are feeling lonely, powerless, or hopeless, it can be overwhelming to deal with your daily tasks. Whether it involves the management of anger, stress, or compulsive behaviors, or the improvement in your mood, self-esteem, or relationships, our goal in working together will be to get you back on the path to healthy living.
I have a Master's Degree in Mental Health Counseling and am licensed in North Carolina as a Professional Counselor. I began my post-graduate counseling in 1998 in Florida where I worked with children and adolescents with issues including attachment disorder, oppositional-defiance, physical and sexual abuse, anger, and ADHD. I also provided intensive in-home family counseling and served the sexually aggressive youth population. I moved to North Carolina in 2002 and continued working with teens and adults who were convicted of sexual crimes. I offer individual, group, and family therapy along with psycho-education. I enjoy
facilitating couples counseling, teaching parenting skills, and helping individuals change their lives.