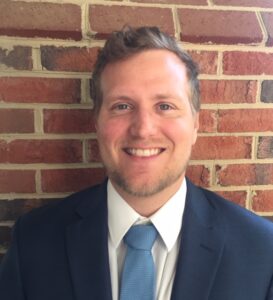 Mental Health Therapist
Cary Office
Aetna, Cigna, BCBS (not marketplace), Self-Pay
Children and Teenagers (10-18) | Young Adults (18-26) | Adults (26-65) | Couples | Families | Anxiety | Depression | Addiction | OCD/ADHD | Life Transitions | Infidelity | Narrative Therapy | Emotionally Focused Therapy | Solution Focused Therapy | Bowenian Multi-Generational Family Approach | Integration Model of Christian Counseling
Contact
P: 919.636.0762
E: [email protected]
My name is Michael Zurawel, I was born and raised in Raleigh, NC, and I am a Licensed Marital and Family Therapist. I received my Masters in MFT from Southeastern Theological Seminary and have been practicing within private practices in the area ever since. 
I use an integration of spirituality within the context of psychological concepts and therapeutic foundations in my approach to counseling, healing, and recovery. As a Marriage and Family Therapist, in addition to an individual's story, my approach to therapy will often include an exploration of family and systemic dynamics experienced by the client. We are all organized and exist in families, communities, churches, cities, states, etc. The dynamics of our systems all need to be explored and addressed in addition to any one problem that may manifest through one member of the system. I attempt to utilize an integrated systemic and holistic approach to better understand and address various challenges such as depression, anxiety, behavioral problems, autism spectrum disorder, and addiction. 
I believe that every individual is of immense and immeasurable value, and therefore every individual's story is of the same utmost importance. I seek to listen, understand, help the client make sense of, and find purpose in each and every story; both our difficulties and our triumphs. I am a therapist today because I had personal experiences with a few empathetic and wise therapists during some of the most challenging periods of my life. I seek to see my client's find the same kind of purpose and contentment despite their unique and personal hardships and challenges. 
In my free-time, I enjoy traveling alongside my wife, Summer, especially to the mountains, and fishing, particularly fly fishing.