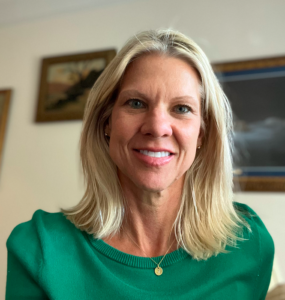 Kristina Kirkeby
Mental Health Therapist
Cary Office (1310 building, suite 101)
Aetna, Cigna, BCBS (not marketplace), Self-Pay
Adults | 15+ teens | CBT | Solution-Focused Therapy | Motivational Interviewing | Life transitions | Self-Esteem | Anxiety | Depression | PTSD | Addiction
Contact
P: 919-636-0762
E: [email protected]
Hello,
My name is Kristina, and I look forward to getting to know you.
In being here today you are making yourself and your mental health a priority. Whether this is your first time seeking support or you are looking for a new therapist to partner with, I am glad you are here. I am passionate about people and providing a safe space for individualized mental health care. When you are ready, I am here.
I have worked with men and women in a variety of settings – including outpatient, in-patient facilities, telehealth and home-care – and have experience treating anxiety related, bipolar, depressive, mood, and oppositional defiant disorders as well as post-traumatic stress disorder (PTSD) and attention deficit hyperactivity disorder (ADHD). I specialize in working with older teens (15-18) and adults (18+) to help them navigate complex experiences and concerns, including childhood issues; school-related issues; self-esteem; conflict resolution; current environmental stressors; social anxiety; substance abuse; addiction; self-harm; suicidal thoughts; trauma; women's issues; domestic violence; grief and loss; and life transitions. I practice solution focused therapy, mindfulness based therapy, motivational interviewing and cognitive behavioral therapy.
I earned my master's in social work from North Carolina State University and my Bachelor of Arts degree in psychology from the University of North Carolina at Wilmington.