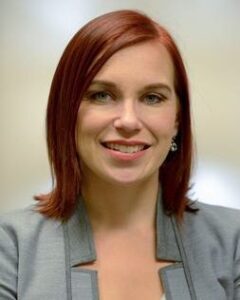 Owner | Mental Health Therapist
Aetna, Cigna, BCBS (not marketplace), United Healthcare, Tricare, Self-Pay
Children | Teens | Adults
Self-Harm Behaviors | Family | Couples | Anxiety | Depression
Contact
P: 919.636.0762
E: [email protected]
Additional Areas of Focus:
ADHD
Addiction/Substance Abuse
CBT
Childhood/School Related Issues
Family Conflict
Life Stressors
Motivational Interviewing
Self-Esteem
Teen Issues
Trauma/PTSD/CPTSD
I work with people who are dealing with anxiety related issues, teenagers that have self-destructive behaviors and couples learning to communicate. If you struggle with these issues, you are not alone. These are symptoms of a bigger problem. I will help you resolve the bigger issues and develop effective coping strategies for everyday life. I utilize many counseling strategies and treat everyone as the fantastic individuals they are.
​I started working in substance abuse counseling with teens 13-18 and then as a school-based mental health therapist with ages 11-15 and issues ranging from depression to anxiety, ADHD, bipolar, oppositional defiant disorder and many more. During summers, I ran therapy groups and field trips for at-risk youth ranging from ages 5-18 to teach coping and social skills.
Afterward, I went into private practice where I worked with children as young as two, adolescents and adults through individual, family and couples counseling. I loved getting to know wonderful people and watch them grow in their therapeutic journeys. I worked a great deal with teens who cut and other self-harm behaviors, their families, individuals dealing with anxiety, depression and life stressors. I also counseled couples dealing with relationship issues. I currently see an eclectic group of clients who are seeking counseling who "dare to thrive not just survive."