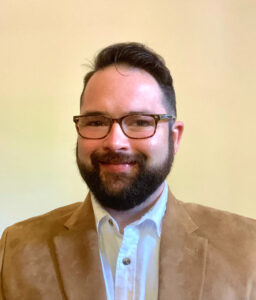 Mental Health Therapist
Cary Office (1340 building, suite 104)
Aetna, Cigna, BCBS (not marketplace), Self-Pay
Children (Ages 7-10) | Preteens/Teens (Ages 11-18) | Family Therapy | Anxiety | Depression | Life Transitions | Adjustment Disorder | Behavioral Challenges | Academic Challenges | Oppositional Defiant Disorder | Collaborative Problem Solving | Non-Violent Communication | Motivational Interviewing | CBT
Contact:
P: 919.636.0762
E: [email protected]
Welcome! I look forward to starting this journey with you.
My name is Cameron Stenger. I am a graduate of the University of Denver with a Master of Social Work Degree. I have a clinical focus in child and adolescent mental health. I have recently relocated to the Triangle from Portland, Oregon. I am registered with the North Carolina Board of Social Workers as an active LCSWA. 
I have a background in and passion for supporting youth and families who have experienced trauma, mental illness, behavioral, and academic challenges. My professional background includes work in inpatient, school-based, day treatment, and community-based settings. As a social worker I seek to address presenting concerns while taking into consideration the challenges we may be facing within our family systems and larger communities. It can be difficult to navigate the demands of being a child, a student, a sibling, a parent, and a professional. Everything is connected, when our lives become out of balance it can negatively affect our relationships and sense of self. I will work with you to identify your many strengths and to reduce the barriers that are causing distress. 
One of the most rewarding experiences as a social worker and therapist has been to build authentic relationships that empower the clients and families I serve in expanding their positive self-narratives, improve communication, and reach personal goals. I use collaborative problem solving, motivational interviewing, and non-violent communication practices to support this positive change. I strive to create an environment where you and your family feel safe to explore and are able to cultivate the necessary skills that will allow for continued growth and confidence along your journey. I am so grateful to have the opportunity to get to know you. Let's begin.