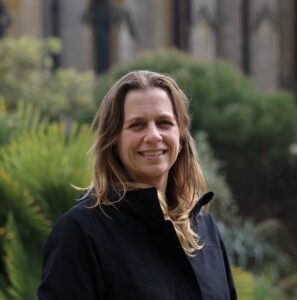 CarrieAnn Lefsaker,
Mental Health Student Intern
Adults | Substance Abuse and Alcoholism | Anxiety | Depression | Trauma
Contact
P: 919-636-0762
E: [email protected]
Hello, my name is Carrie, and I received my Bachelor's of Arts in Psychology at North Carolina State University in 2021. I am currently in their Master's program for clinical mental health counseling, preparing for my second career as I retire from my first career as a marine engineer. I am excited to be an intern with Simply Thrive, as my interests, like anxiety, depression, and trauma-informed care, are very much in line with theirs!
I have several years of experience working with people in the alcohol and substance abuse recovery community and I have a passion for working with people who have been marginalized by society for any reason, especially for addiction issues or criminal history.
I like using cognitive behavioral therapy (CBT), both as a counselor and a client! It does a great job of identifying and processing negative thoughts, feelings, and behaviors. Working on these factors can have a significant impact on the issue at hand, as well as overall well-being. I also like to keep this approach person-centered, which means you are in control of your personal growth and your therapy decisions. As a counselor, I want to be a safe, supportive person in your life and provide you a safe, accepting space to work on whatever you want to work on in order to improve your quality of life.